From the good old days of waist breaking to 'Busy Body' by Psquare, to shouting "mo lenu bi pon pon pon" each time the Dagrin hit record came on at every function, it is clear that Nigerian hiphop is definitely non-conforming to the unspoken standards created by African Americans in the 1970's as the creators of Hip hop genre of music. The traditional hip hop vibe of the early 1990's-2000's  is still what is expected from Nigerian rappers even though it is heavily out of date. As much as dancing to Ijoya by Weird MC is most definitely still a vibe, it is only natural to expect Nigerian artists to evolve with the times.
Hip hop across multiple sources is said to be a genre of music that features strong percussion and a powerful rhythm accompanied by rapping. Without thinking, if anyone is asked to give an example of what they feel "real" hip hop should sound like, they would most likely describe a 1-3 beat per second song with someone rapping a diss to it. Most people would most likely reference records like 'Hit Em' by Tupac or Ice Cube's "Gangsta Rap Made Me Do It". In the Nigerian hip hop scene, the standard is set pretty high of course because we're Nigerians and mediocrity is not acceptable. From rap pioneers like Mode 9, Eldee the Don, Ruggedman to the current rappers on scene at the moment, it just goes to show that experimenting is not a harmful practice.
We watched Olamide serve us 'Eniduro' and 'Shakiti Bobo', alongside MI laying down 'One Naira' with Waje and 'Undisputed Champion'. These only proved the versatility that Nigerian hip hop holds. Nevertheless, it is not a question of versatility but a question of consistency. We have watched international artists rap to slow beats and we have accepted it as hip hop nonetheless so why do we question Nigerian rappers and their art?
Nigerian hip hop has taken a swift turn in recent years to fit in to the afrobeat demand. Afrobeat has become one of the most demanded genres on the global stage. We now have artists from different continents jumping on afrobeat  songs. Artists like Chris Brown, Justin Bieber, Ed Sheeran, Elgrande Toto have all had a feel of the afrobeat scene and without any doubt, they are coming back for more. Rap music in Nigeria is still exactly what it is but this time, it's wearing the face of afrobeat and afro-futuristic subgenres.
Art imitates life and it's only natural to see artists like Falz, Blaqbonez, Ycee, Alpha Ojini, Psycho YP, Olamide and many more Nigerian rappers try out genres like afrobeat, drill and dancehall to test out their versatility. In hindsight, music in general cannot depend on one form/ method of execution. Artists are expected to move towards the market to appeal to their audience's ever-changing tastes.
Music is a vital form of art that heavily appeals to its audience's emotions. Music of every genre functions as a tool to create and stir up every emotion from good to bad, regardless of who or where you are. As a work of art, it is expected that music represents certain life experiences that are relatable. Culture, belief, religion and every social structure is highlighted through music therefore, music is created from a personal perception of life. Artists need to have creative control of their art as art imitates life.
Above all, we cannot place restrictions on what an artist can put out because we want songs that appeal to us or our need for the next TikTok trend. Music is expressive of the artist's beliefs and experiences thus there should be no limit to what genre an artist can sample to create their own sound. The entire hip hop scene has evolved immensely in the past five years and in another 5 years we most definitely would see hip hop take a different turn. Art is subjective and perception of art is based solely on the audience's belief. The adaptability of Nigerian Hip hop artists just goes to show that there is no reservation or limit to what they can fit in to.
In a nutshell, Nigerian rappers are still rappers regardless of whether or not they abide by the familiar perception of what hiphop is. Their ability to diversify is only true evidence that they are artists imitating life and the afrobeat culture. Nigerian hiphop still exists, it just comes with a different face.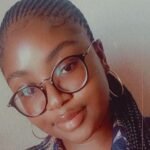 Grace's favourite thing to do is finding new music and writing about it. As a house mouse, the only fun thing you'd find grace doing is watching a new tv show or bingeing anime.