Returning from a long hiatus without any personal projects since 2020, M.I Abaga is introducing a new era as 'The Guy'. The 12 track album, featuring multiple artists and controversial topics and statements appears to be what the Nigerian rap genre is desperately in need of. 
'The Guy' displays various levels of the artist's experiences, opinions and convictions. He introduces the album with a firm reminder of who he is while subtly infusing Hausa language and elements of his identity. He does not fail to address the disrespect on his name on 'The Hate' by various competing artistes and one might describe this track as an establishment of dominance in a primitive but educational manner. 
However, he does point out how fame can be misrepresented and misconstrued especially in the eyes of the public on 'Bigger'; a feature with Olamide and Nas on the same track that was least expected but very much appreciated nonetheless. 
MI explores the enamor ado in him, combined with his poetic eloquence. He provides us with love songs that will make you question any decision to remain without a lover. On 'The Love Song', he begins by saying "let me introduce you to the love of my life, love her more than I love life" which reveals MI's unquestionable tenderness for his love interest. 
Track 8 'The Inside' which features Phyno and The Cavemen points out how romantic the Igbo language has become in recent years. MI's poetic quality and the uniqueness of his artistry is deserving of praise. He provides us with a hype anthem on 'Daddy' featuring Chillz which has the potential of being one of the biggest songs on the album. 
Remarkably, M.I dedicates 'Soldier' (ft Temi Owo) and Crazy (ft Ossi Grace) to pointing out the flaws in cancel culture, men's mental health and the entire situation of mental repression in the society while fervently encouraging men to persist despite all the prevailing issues "for love and family". He makes sure to note the damaging effects of toxic masculinity making this the most progressive body of work released in 2022 that is completely inclusive of mental health issues and feminism in Nigeria. 
'Oil' and 'More life' stand as songs of thankfulness and self appreciation and growth admist multiple hurdles. 'Oil' which features BNXN (F.K.A Buju) is definitely a daily mantra that exudes good vibes and peace. From the sensational sound of the saxophone to BNXN's raspy vocals, 'Oil' represents the all round aura of fulfillment and contentment. 
As the last song on the album, 'More life' closely paints the picture of brotherhood among MI, Jesse Jagz and Ice Prince despite all the disagreements and controversies. The trio that represents Jos city in diaspora close the album with an enthralling song representing good vibes and peace. On a lighthearted note, the track offers us the season of good intentions and happy but nonchalant emotions all round. 
It's one thing to witness the blend of Nigerian hip hop into mainstream Afrobeats but it is still quite refreshing to see that hip hop in its natural state can still exist while still being appealing to one's ears. 
Perhaps if mainstream media wasn't the end goal, we would get to experience good Nigerian hip hop without the additional mainstream elements. 'The Guy' can be the blueprint for Nigerian rappers to release better hip hop-centered bodies of work amidst the high demand for Afrobeats and Amapiano from Africa.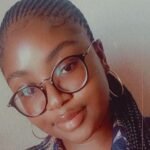 Grace's favourite thing to do is finding new music and writing about it. As a house mouse, the only fun thing you'd find grace doing is watching a new tv show or bingeing anime.