What do you call music that is sexy and emotionally reverberating? We'd say it's the Moneybag project by Aylo. Deep in his pretty boy bag, Aylo taps into his authentic self for his 4th studio project. Perhaps we call it a pivot in his rendition of the alté genre or just another shake in the test tubes. With Moneybag, Aylo creates simplistic perfection in this genre fluid project which we presume is the beginning of something new. From Stacks On The Will to Touche, the EP comprises songs that easily resonate with the complexities of intimacy as well as its sweet intensities. 
Stacks On The Will ft. Tim Lyre, Mojo Af 
Money makes the world go round, and Aylo already has his list of purchases as soon as the stacks hit. Produced by Tim Lyre, Stacks on The Will ushers in immaculate vibes, setting the tone for this money-driven EP. With wordplays and lyrical masterpieces created by Tim Lyre and Mojo AF, the song sets the mood for an evening out with the guys.
Loosen Up ft. OKDEANO, Nolais 
With music, familiarity is the secret spice for perfection and Loosen Up is Aylo's evidence of mastery in the use of familiar vibes. The song preludes with a slow burn. Building anticipation for lyrics that could only be forged out of deep desire, the type we can all resonate with. The song smoothly progresses from Aylo's captivating chorus to the featured verses by OKDEANO and Nolais. Each verse is a vivid perspective of untethered, fervent passion. 
Moneybag 
Do you ever contemplate the authenticity of affection from people? If yes, Moneybag is your new anthem. In the spirit of authenticity, money doesn't disappoint much as a love interest, so you might want to chase the money bag instead. This song leans deep into the idealistic thoughts of money curing all issues, but that is not the case as this song sets the stage for the last track on the EP.
Touche
In two minutes and fourteen seconds, Aylo's Touche summarises the scepticism of the everyday Lagos love affair. From bad-mouthing best friends to cheating partners, Aylo might have this love thing in the bag. 
This project holds a distinctive tone while maintaining the sensualities of Aylo's lyrical abilities compared to Aylo's previous projects. Just like For Good Reasons and Insert Project Name, Moneybag might be the butterfly effect responsible for our projected pivot in his career, but only time will tell.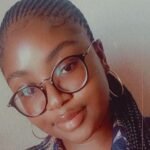 Grace's favourite thing to do is finding new music and writing about it. As a house mouse, the only fun thing you'd find grace doing is watching a new tv show or bingeing anime.