Known for his spice and all round steeze, it's okay to admit that it's not an alté anthem until Teezee is on it. We're bringing to you essential records by/with Teezee to get familiar because these songs are laced with a lot of steeze!
Ma Pariwo – DRB Lasgidi ft. BOJ, Lady Donli & Teezee 
Sitting on gold with alté pioneers, like Boj and Lady Donli, this song flexes muscles on that bad boy vibe that everyone loves but tries to run away from.
Trouble – DRB Lasgidi ft. Tems & Teezee
Arguably one of the best songs on DRB Lasgidi's 'Pioneer' project, this song excites us just as much as trouble excites Tems.
New Government ft. Kofi Mole & Prettyboy D-O
Thriving off of his established position on the alternative scene, Teezee tests out a new recipe with Ghanaian artist, Kofi Mole and internet sensation Prettyboy D-O in this record.
Ancestors – Teezee & Pa Salieu  
Not throwing the ball too far out of the park, Teezee worked with grime rapper Pa Salieu to definitely let us know his foot is not stuck in the alté quicksand. Finding a way to diversify Pa Salieu's sound is the type of steeze you don't get everywhere. 
Like To Party – BOJ ft. Skepta & Teezee
Hearing Boj and Teezee on another track is in all ramifications, witnessing a match made in heaven. Skepta is to this track what pepper is to stew. 
BADI – Teezee & Davido 
A combination that doesn't get enough rep is exactly what 'Badi' is. Teezee and Davido came together to make the final and probably the best song on this list.
If you want first introductions to who Teezee is, this list is perfect for you.
Image: Crack Magazine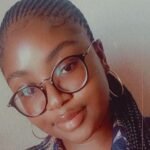 Grace's favourite thing to do is finding new music and writing about it. As a house mouse, the only fun thing you'd find grace doing is watching a new tv show or bingeing anime.