AfroFusion is the dominant genre of music in Nigeria. To most folks, any artist in Nigeria is an "Afrobeats artist". This might not be entirely wrong as a decent number of Nigerian artists make music with afrobeats-infused concepts recognized from the sound, tune, pattern, music arrangements and other afrobeats metrics embedded in their music.
Although this is the case, these artists are not in the wrong for wanting a specific genre to classify their music, as opposed to the cultural umbrella term "Afrobeats". This is because they create music with a fusion of multiple genres, and labeling them solely as Afrobeats artists might not do justice to their true potential. Over the years, we have seen the fusion of Afrobeats into Pop, RnB, Reggae, House Music, Rock, Gospel and other genres, to create a sort of middle ground for the general classification of Nigerian artists as opposed to their core genre.
This article sheds insight on the Afrobeats and Reggae fusion popularly known as Afro-Reggae, and the leading faces of this genre. Some of its pioneers include Majek Fashek, Raskimono, Patoranking and in recent times Senth, Wizard Chan, amongst others. Let's get to know some of the leading faces in this genre.
Patoranking
Patrick Nnaemeka Okorie a.k.a Patoranking, has been at the forefront of the afro-reggae movement. He started off his musical career under Dem Mama Records — a record label formed by Timaya, where they created a joint song "Alubarika", which was enjoyed by many at the time of its release. Since then, Patoranking has continually created a smooth blend of Reggae and Afrobeats which are evident in his songs, Some of which include "Girlie o" Remix ft. Tiwa Savage, "My Woman, My Everything" ft. Wande Coal, "God Over Everything" amongst others.
Wizard Chan
His viral track "Earth Song" shot him to stardom. Fuayefika Maxwell is popularly known as Wizard Chan is an amazing songwriter and artist, who has proven his versatility in his ability to infuse Reggae and Afrobeats to create beautiful songs. He is one of the few artists who prioritize the quality of their music and it is safe to say that with him, Afro-reggae is in good hands. Some of his songs include Halo Halo, Truth, Yolo and Miss You.
Timaya
Although not his core fusion genre, Inetimi Alfred Odon has a subtle influence of Afro-reggae in his songs. Some of his afro-reggae infused tunes include "Born to Win", "Gra Gra" "Sanko" and more. Timaya has a way of blending this genre with upbeat tunes which makes it feel more like Dancehall and Soca, as opposed to Afro-reggae. He has become better with every music release and definitely has a spot in the Afro-Reggae scene.
Senth
The newest signee under Olamide's YBNL label, — Ernest Nwokedi Felix aka Senth, came into limelight with his viral song "Dagger". He started off his musical career in 2021 with his single "Tu Tu Tu" and subsequently released his debut EP "Senth of Her" in 2022. He is passionate about the Afro-reggae genre and aspires to create more songs tailored to the promotion of this genre in Nigeria and globally.
Prettyboy-D-O
Donald Ofik a.k.a Prettyboy-D-O is an artist with a distinct aura, which is evident in his ability to create music from a blend of multiple genres including Dancehall, Hip Hop, R&B, Reggae and Alternative music. In 2021, he released his third studio album "Love is War", and this earned him a nomination in the 2022 Headies Award for the "Best Reggae and Dancehall" album. The album was an embodiment of Prettyboy in his Afro-reggae persona and was enjoyed by lovers of his music.
Which other artist should have made this list? Let's know in the comments.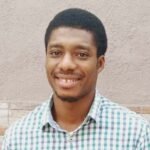 Chukwuebuka Mgbemena is a writer focused on the Nigerian & African entertainment industry. He loves fashion, art and is a staunch chess player.