Bolaji Odojukan popularly known as Boj, is a Nigerian artiste who has carved a niche for himself in the Nigerian music industry. The reason alternative sound thrives in Nigeria is as a result of the efforts of pioneers like him.
He has worked with local and international artists throughout his musical career such as Davido, Wizkid, Ajebutter22, Falz, Simi, Dave, ShaSimone, Enny and many more. Today, we look at some of his songs that either did incredibly well as at the time of their release through streaming numbers, effect on culture, virality or other metrics.
Here is DigiMillennials' Boj Essentials:
Omo Pastor
A song off his debut album "BOTM", Omo Pastor was that song that shot Boj into limelight. This song was relatable for many reasons, hence, welcomed by all. The theme of the song centers on the irony of life where a cleric's child – supposedly the moral compass of society – becomes the exact opposite. The song featured Ajebutter22, a duo that would go on to appear together on countless more features over time.
Tungba
Tungba was released in 2018 as a track under a joint project by Boj & Ajebutter22, "Make E No Cause Fight". The release of this love song had everyone talking about it. This heightened the virality of the song and increased the number of streams across DSPs. It is an amazing body of work with soothing vocals and soft tune, standing the test of time till date.
Too Many Women
After an amazing collaboration project with Ajebutter22, Falz joined in the second part of the project titled "Make E No Cause Fight Vol 2" in 2019. A major track on this EP which turned out to be the "fans favorite" was Too Many Women. The song is a blend of indigenous rap and alternative sound. Its synthesizers got heads moving and hearts tingling at the same time.
Abracadabra
Abracadabra, released as a single in 2020, features Davido and Mr Eazi. This song perfectly wears the definition of a bop. The beat, hook, chorus, verses and entire production can almost not be faulted; especially the intentionality of its features. Abracadabra was present on every playlist and was a big jam as at the time of its release. It is definitely one of Boj's major hits in his musical career.
Lazarus
This is a song by the British-Nigerian rapper, Dave featuring Boj. It is the perfect merge of two genres, two cultures and two superstars. Lazarus is the seventh track off Dave's "We Are All Alone In This Together" album. When the track list for the album was released, everyone was excited to see Boj as a featured artiste, on the album of one of the biggest artiste in the United Kingdom. Fully in tune with his culture, Boj bodied the chorus in his native Yoruba language and this created a special preference for the song and increased its listenership.
Other very worthy mentions are Like To Party featuring Skepta, Paper, Obe featuring Teni and Awolowo which has Wizkid on its remix, but one thing is for sure, and it is that Boj has hacked a unique pattern of music that appeals to his listeners and constantly improves on it to meet his desired taste for every project he creates.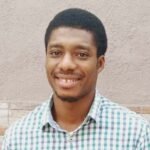 Chukwuebuka Mgbemena is a writer focused on the Nigerian & African entertainment industry. He loves fashion, art and is a staunch chess player.