With the evolution of hip hop in Nigeria and its gravitation towards blending with other genres of music, Nigerian hip hop is always available for open ears and with artists trying to experiment with their skills, it is a never-ending fun-filled journey. We bring you 5 new Nigerian hip hop songs to tap into.
Following his Buju-assisted hit single 'Feeling' and then an EP, both in 2021, LadiPOE is back with another potential smash hit titled 'Big Energy'. The artist displays his vocal capacity as well as his ever impressive rap style. 'Big Energy' is a song that gets the listener hyped anywhere and anytime.
'Backdoor' – Jeriq ft. Alpha P
With amazing supporting vocals by Alpha P and Jeriq's incredibly smooth trap flow, it is very important that this song makes our list. Jeriq's debut album "Billion Dollar Dream" has been doing more insane numbers than any other rap project in recent time, and it is a big win for indigenous hip hop.
'Bando Diaries' – Psycho YP ft. Odumodu Blvck
As the second release from Psycho YP in 2022, the artist comes through again but this time, with a drill anthem featuring Odumodu Blvck. The track strongly identifies with everything street-inclined and makes it very relatable. Odumodu Blvck gives us a beautifully lyricized verse, speaking on street perks and dangers. Impressively executed, this anthem is a DigiMillennials' acquired taste.
With this being Blaqbonez's first attempt at drill, this track is just another display of his artistic versatility. The song is another extension of the artist's need to remain single amidst so much love and romance roaming the streets. He repetitively and aggressively explains how his "love interest" spends too much time with him and should go home. It's an intriguing record and you should definitely give it a listen.
'Ice Cream' – Falz ft. BNXN F.K.A Buju
As the 12th song in Falz's 6th studio album, Falz did save the best for last with this track. The record is best described as a sensual club vibe with BNXN giving the hook a tongue-twisting melody alongside Falz reminding us why he is a celebrated lyricist.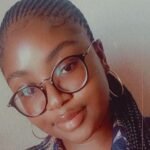 Grace's favourite thing to do is finding new music and writing about it. As a house mouse, the only fun thing you'd find grace doing is watching a new tv show or bingeing anime.