Talk true; you get talent?
We have come so far in this industry and we have heard things – things we don't know how to speak about. So, abeg, you sabi sing? No carry us where we no know.
You're not Jesus, so why do you think you can walk alone? The Nigerian music industry is extremely competitive, so you'd need an already established hit maker to give you the nudge to hit those charts hard! We're talking, hypemen, DJs, singers, dancers, rappers. Whoever you've seen at the top of that chart has the potential to get you there. So get your cheddar ready!
Make sure your producer works harder than the devil
It's one thing to have the vocals and the features on point, but it's another thing to work with a producer that actually likes you and wants you to succeed. The production process is an intricate part of your song being a hit; so put that into serious consideration.
Wake up by 4am one morning, trek to TG Omori's house and lie down in front of his gate. When he runs his Prada over you, ask him to shoot your video instead of giving you money. Everyone loves good visuals and bringing those sweet lyrics your fans have already imagined to life is very necessary. A picture paints a thousand words and there's just so much a song could do, so get scheming!
Your promoter has to be smarter than Blaqbonez
At this point, we all know Blaqbonez and his promotional content cannot be rivaled. But nevertheless, you still need to get a good promotion company like DigiMillennials (I mean, the statistics speak for itself). With DigiMillennials, you're definitely getting what you ask for. A hit song is only a cup of tea. Akoi grace.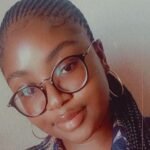 Grace's favourite thing to do is finding new music and writing about it. As a house mouse, the only fun thing you'd find grace doing is watching a new tv show or bingeing anime.