Chike's new album 'The Brother's Keeper' feels like a massive upgrade from his 'Boo of the Booless' album. While this album shows intense vulnerability and humor, it did give us a couple of important life lessons when it comes to love and relationships. 
Don't do tattoo for anybody
Looking at it from a reasonable point of view, why would you permanently inscribe someone's name on your body? That's just a recipe for a bad break up. If you'll write anyone's name, let it be your mother's own biko.
Stop advising people that are in love 
Stop trying to be their voice of reason. Else, they will show you pepper. Like Chike said, please ignore them and have peace because they will still go back and use you to settle the fight.
Breakfast will reach everybody
Chike went from planning a wedding on that album, to keeping his doors locked and never stepping out because of heartbreak. If you think you're too in love to break up, you're setting yourself up my dear. What matters at the end of the day is how you handle it. 
Make money before you love
Mavin's Magixx thinks love doesn't cost a dime, but we join Portable in solidarity to postulate that in Nigeria, love costs at least two million dimes. Make your money, make sure you're comfortable enough to spend for yourself and your partner. Else, you'll start asking all the questions in 'Zamo'.
Love your people while they're here
As much as we'd like to talk about romantic relationships, let's remember the platonic and familial relationships we have. Call that family member today and tell them you love them. Chike's 'Nothing Less, Nothing More' will give you every reason to hug your loved ones today.
At the end of the day, 'The Brother's Keeper' will touch the softest spots of your heart and make you crave love in an instant. Ife ati ina.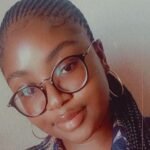 Grace's favourite thing to do is finding new music and writing about it. As a house mouse, the only fun thing you'd find grace doing is watching a new tv show or bingeing anime.