Per the usual banter by other African countries on the "Giants of Africa", one of the bants you'd often see in TikTok comment sections is usually about Nigeria being the America of Africa. And honestly, we see the point. Nevertheless, for the sake of bants, here are states in Nigeria that can front as American states. 
Lagos is Los Angeles 
Hear us out! Lagos is the entertainment center of Nigeria and if you're looking for Nigerian celebrities, Lagos is definitely the place to be. You want to go sightseeing and go to the best clubs and the beaches? Lagos is definitely your place. Also, the heat is probably on the same level. 
Jos is Alaska
As Alaska is the coldest state in America, so is Jos in Nigeria. Most people have no knowledge of the weather condition in Jos and when they come to the state, they understand why it is called the Plateau state. 
Abuja is Atlanta 
Listen, if this hurts your feelings, you're guilty. You want to find the flashiest cars and the most unhinged people? Abuja and Atlanta are identical in that aspect. You want to find the most aesthetically pleasing (and expensive)  restaurants in Nigeria? Abuja is where you should be. Although, if you do want to find the best 'fake lifers', Abuja is your place! What is this we are hearing about Abuja big boys living in their cars?
Aba is Texas 
Anambra men will sell your own clothes to you and make you think you didn't already own it. Same thing with Texas. I mean have you seen the ads for cars and dish soaps?They will sell you anything at any time unprovoked with a big smile on their face. 
Enugu is Miami Florida 
Both states have the same personality traits. You could switch the people and still have the same results. From the weirdest news stories coming out of Miami Florida to having some of the most exotic hotels and scenery in America, Enugu state might as well be another branch of Miami. The only difference is the beach which Enugu makes up for in culture and food.
Port-Harcourt is Chicago
In more ways than one, Port Harcourt and Chicago give off the same energy. While both of them remain corporate cities, the streets are very much alive. Always keep your eyes and ears open to know when to run ;). 
Ibadan Is New York
'Concrete jungle' gives us a state in Nigeria that can compare to New York's high population and thousands of homes. At every turn, there's always a good spot for Amala in Ibadan. But in New York's case, it'll be Starbucks! 
Have more ideas? Let's hear them!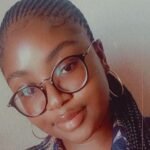 Grace's favourite thing to do is finding new music and writing about it. As a house mouse, the only fun thing you'd find grace doing is watching a new tv show or bingeing anime.