6 Steps To Take As You Seek Greener Pastures Outside Naija
The sapa is a lot and you actually need to leave. But don't just pack your things and leave your house; where are you going to and what do you want to go do there? Be humble and let us teach you the best way to relocate from Nigeria to the outside!
The moment you let somebody know your travel plans, just forget about abroad. The best you can do is go to your village, forget about crossing any border. Nothing for you. If you have already told somebody, just stop reading this. You no dey go anywhere.
If you really want to go abroad, start learning how to speak like oyinbo now. Practice with your friends. Try all the accents and choose the one that fits you best.
This is especially if you already told people that you would be travelling. So many forces are around this country that do not want you to leave. You have to pray them away.
Daily dosage of "God abeg"
Stop saying "God when". You have graduated from that phase into "God abeg". Very important. One in the morning before you wake up, and one at night after you sleep. Step them down with one bottle of anointing oil each.
Get used to the AC at its lowest
Put your AC at its lowest temperature. Get used to the cold. Even if it's Ghana you're going to, still get used to the cold so that your skin will start getting used to the weather and soft life.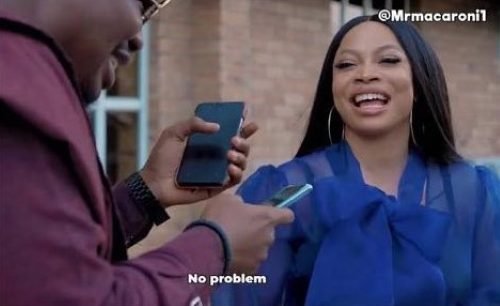 Don't crossover with bad belle. Send bulk SMS or a newsletter to your exes and apologise. Use our newsletter as a template.
We wish you all the very best in your japa plans. Don't say we haven't done anything for you.
If "Hermother's Daughter" isn't talking about something she is passionate about, then she's writing it. She is always in her head space, majorly thinking about what to cook or bake (to be frank, eat).