With the daily hustling and bustling in Nigeria over the past few years, accompanied by the quick emergence of sapa in the country, nothing seems to be stopping Nigerians from celebrating what deserves to be celebrated. It's Nigeria's 62nd Independence and although the country's struggles are not exactly worth being celebrated as there hasn't been a significant breakthrough in its down-spiraling economy, in honor of the people's 62nd independence, we are presenting to you, the rave of afrobeat and nostalgic music from the 1960's. 
Ebenezer Obey – Obey In The 60's vol2
Ebenezer Obey was predominantly a Gospel artist who sang about life's troubles and experiences at occasions, but his music was mostly eulogy. As one of the pioneers laying the foundation for what is now known as afro juju, Ebenezer Obey's songs can be found on streaming platforms like Apple music and Spotify. 
King Sunny Ade – Omo Oba Sijuade
The Grammy nominated artist is as name worthy as they come. King Sunny Ade thrived in the Nigerian music industry from the early 1960's till date. His song "Omo Oba Sijuade " was sung as an eulogy for Oba Sijuade, the 50th Ooni of Ife. The rich tones of the juju instruments and KSA's dance sets in-between interludes have always created a nostalgic feeling and even till date, all of his hits are still being played at weddings and special events, especially among Yorubas.
Lijadu Sisters – Mother Africa  
Taiwo and Kehinde Lijadu stood as one of the most iconic pioneers for women in music. Their songs remained on radio stations for the better part of the 50's and 60's . The sisters who are coincidentally cousins of the founding father of afrobeat Fela Anikulapo Kuti, were active in the music industry from the 50's up until the late 80's after the demise of Kehinde Lijadu. Their album, 'Mother Africa' embodies Africa's cultures and whims especially in the colonial and post-colonial era in Nigeria. 
"Okpaku Elieli" — Stephen Osadebay and Nigerian Soundmakers
The "Osondi Owendi" crooner did not just begin his timeless career in the 50's. He made sure to instill positivity into every song he put out. His discography spreads across the civil war period in Nigeria. "United Nigeria" is only a representation of Chief Osadebe's views and position with regards to the political and social state of the country at the time.
Ayinde Barrister – Ejeka Gbo T'Olorun 
Breaking into the music industry in 1965, Ayinde Barrister was known for creating Fuji and Wéré music. While being a significant representative of Yoruba music in the late 1900's, he stayed booked and busy all through the years by releasing over 70 albums before his passing in 2010. 'Ejeka Gbo T'olorun' speaks about the muslim faith and paying close attention to Allah when he speaks to the heart his worshippers.
Listening to any of these projects feels like a trip down memory lane with a thick nostalgic vibe. As we celebrate our nation's 62nd independence, let us remember the heroes and pioneers of the multiple variations of afro beat that exist today. From apala to juju and highlife, these elements are still prevalent in modern day Nigerian music.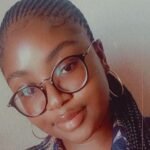 Grace's favourite thing to do is finding new music and writing about it. As a house mouse, the only fun thing you'd find grace doing is watching a new tv show or bingeing anime.