Imagine we had the chance to pick albums that could be made into live action movies. Trippy, right? These are the top 5 albums we think could be made into live action movies. 
Wasteland – Brent Faiyaz
Honestly, listening to the skits on this album stirred up more emotions than the titanic. How do you cheat on a pregnant woman and make her feel suicidal in a space of 1 week? Personally, before the movie is made, I'd like to have a one-on-one conversation with Brent. 
Gbagada Express – Boj
The tales of alté on Gbagada Express are so interesting and Boj's delivery on the album makes us itch for an extended story line. We want to know who has him stuck in a loop!
Blue Water Road – Kehlani
Kehlani's love letter to 070 shake has us teary eyed from start to finish. On 'Melt' and 'Tangerine', we get a glimpse of how intense Kehlani's feelings for 070 is. From how they met to the tales of their strip club escapades, we want the full tea in live action and we are ready to cry at the big screen.
Subaru Boys: Final Heaven – Cruel Santino
Although we are getting an animated series of Subaru Boys: Final Heaven, this album is still on our list. We've gotten a glance of what the animation looks like on Cruel Santino's social media and we are even more excited that this is coming to life right before our eyes. Just goes to show that it can be done!
Dawn FM – The Weeknd
The Weeknd is notorious for making songs that link. At this point, it is only fair that he gives us a movie based on the 'Dawn FM' storyline. 'After Hours'  was great and the music videos were even better, but we want to see 'Dawn FM'. With the 'After Hours' horror-themed movie coming soon, it's only fair that we get more surrounding the 'Dawn FM' story line.
We have a lot more albums on the list, but these are our top 5 at the moment. With albums like 'Bahd' and 'Give or Take', we'd be spending all our money at the cinemas when an album drops.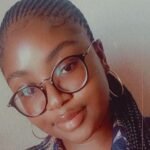 Grace's favourite thing to do is finding new music and writing about it. As a house mouse, the only fun thing you'd find grace doing is watching a new tv show or bingeing anime.