In the spirit of japa and the search for greener pastures, the conversation of reuniting with loved ones at some point is inevitable. The visuals for "All Over" by Magixx emanates the intensity of losing one's supposed soulmate and brings to life every thought that is responsible for the creation of this song.
The first scene of the music video shows two children who have been torn apart by the circumstance of their parents and the little boy is left with only a reminder of his dear friend who he still holds on to, even after 10 years.
The visuals transcend beyond being only a music video to becoming a story of a long journey of raw and unfiltered emotion that was nursed with the hope of being reunited with the ones we love.
DigiMillennials Sits Down With Boy Spyce of Mavin Records
With the aim of the Ademola Falomo-directed music video stirring conflicted emotions being achieved, one thing that's not hard to notice is the use of dark skinned models for the video as well as the perfect aesthetic and color grade that blends with dark skin to produce a vibrant texture.
While embracing the new found need to use Nigerian people in Nigerian music videos, it is important that dark skin is depicted in all its glory with resonant colors and aesthetics. 
Magixx narrated a story that will be and currently is the situation in most people's lives in recent times therefore tapping into his audience's need to find art that's relatable and depictive of what life genuinely is and what it has become.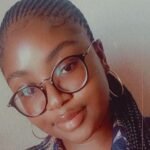 Grace's favourite thing to do is finding new music and writing about it. As a house mouse, the only fun thing you'd find grace doing is watching a new tv show or bingeing anime.