Introducing us into a new era as a globally recognized artist, Ckay has served us a steamy plate of "Sad Romance". His previous EP project had placed him on a high pedestal but the self-acclaimed "Africa's boyfriend" seems to have taken his game to a whole other level.
Beginning with "You" on this 12-track album, we are received with the melancholic tone of the saxophone before the beat drops. It's quite satisfying that Ckay has maintained his use of live instruments in his songs, and this one has the feels of a perfect marriage between jazz and amapiano.
The electric guitar gifts us immaculate vibes on the intro of "mmadu" and "by now" while Ckay expresses his need to be with his love interest. Meanwhile "You cheated, I cheated too" and "leave me alone" are  probably the most accurate depictions of love in Nigeria at the moment (especially in Lagos and Abuja). These tracks come off as a desperate cry for help of the professional kind. The ad libs on "you cheated, I cheated too" are done by Oxlade which is not surprising, but we're glad the two still work together. 
Ayra Starr's feature on "come close" felt like payback for Ckay's feature on her song, "Beggie Beggie" which he bodied her on. In this song, her musical growth is glaring especially with her vocals and lyrics. On the other hand, "Watawi" which features Davido, Focalistic and Abidoza doesn't exactly feel like an easy flow delivery by the artists. "Watawi" would've worked perfectly as just a simple afrobeat song but Ckay got bitten by the Amapiano bug.
Listen carefully to "Soja" and "Samson and Delilah" and you'd realize that they're not songs you'd play when your parents are in the car. The lyrics feel like excerpts from a Harlequin novel; very explicit with no attempt at holding back at all and that's the Ckay we remember from his previous projects.
While we perceive it as normal to explore and try out new things as an artist, it is also important for artists to recognize what works for them and what their audience enjoys. Ckay's "Sad romance" album speaks for itself at first listen. Nevertheless, we do not think it's the singer's best project yet.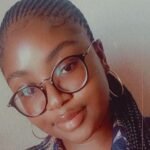 Grace's favourite thing to do is finding new music and writing about it. As a house mouse, the only fun thing you'd find grace doing is watching a new tv show or bingeing anime.