It's heartbreak season and the love of your life is not the love of your life anymore. You have many reasons to cry in ekun egbere but to what end? To solidify your heart completely, we're doing the Lord's work and giving you songs that would remind you why you should not be looking for love in this 2023. Again!
Watawi – CKay ft. Davido & Focalistic 
Before they start treating you like you're not loved at home, hold your chest and stop asking "watawi" after small attention that you're given. Most importantly, if the person wants to be serious with you, you'd know from the start. Don't let them embarrass you and say "no reason am too far". The streets are rough, be rougher. 
Beggie Beggie – Ayra Starr ft. CKay
Even situationships will embarrass you. Imagine falling for your sneaky link. You might as well jump inside a lagoon. Dont beg for love from your sneaky link because you will cry premium tears. CKay's verse is enough to send you to coma so please, listen carefully and stop begging for love.
All Of Us (Ashawo) – Fireboy
Before they will cheat on you and blame it on alcohol, don't carry anybody on your head. Everybody has extra options now, so only take people seriously when they are taking you seriously. Better still, you might as well be an ashawo too and avoid plenty of explanations. 
Money Before You Love – Portable 
Finally, while you'll want to believe that true love is possible (and it is), in the words of Minister Portable, "make money before you love" because it's not love you people will eat. To enjoy a relationship in its full capacity, it is important to engage in recreational activities so you'd get to see different sides of your partner, but you people always want to be inside 24/7. Shame! This applies to both genders by the way, so don't think you won't spend money on your man as well.
We hope with all these points, we are able to convince and not confuse you that love is not good for your health. Thank you!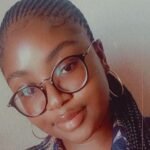 Grace's favourite thing to do is finding new music and writing about it. As a house mouse, the only fun thing you'd find grace doing is watching a new tv show or bingeing anime.