Lately, we've had the top artists of YBNL give us sweet-sounding music all through the year and it is not even an arguable fact that Olamide is working hard to serve us the best of the best. While we honor the ones on our tails with new sounds every now and then, we still reminisce on moments with our favorite one time acts that are or have been signed to YBNL at some point in their careers.
Lil Kesh
At an all time high after getting signed to YBNL IN 2012, Lil Kesh's first debut studio album was everything we needed to hear in 2016. Releasing Shoki in 2014 turned out to be one of the biggest decisions Lil Kesh made and it turned out to be Kesh's biggest hit which topped all the charts at the time and even got him multiple awards. Lil Kesh's sound opened us up to a new era of afrobeats as we know it and some might even say, he's a crucial part of the afrobeats journey. Kesh did not hold back when it came to dropping hits, with songs like 'Lyrically', 'Gbese', 'Efejoku', "Is it because I love you?" and many more gracing his catalog.
Lyta
Lyta's hit song 'Monalisa', with a remix from Davido, was one of the biggest songs of 2018 and 2019 and despite underlying issues which caused Lyta to leave the record label, his music is imprinted on the sands of time. Lyta's outstanding potential to create big hits are mostly impressive considering the numbers 'Monalisa' and other songs like 'Time', 'Self Made', 'Do You' and 'Pure Water' pulled within just a year. Although he is currently signed to Marlian Records which is owned by Naira Marley, the artist's presence at YBNL was significant.
Temmie Ovwasa
Temmie Ovwasa's music is one that'll remain stuck in your mind after the first listen. Being YBNL's princess was a significant turn in their career after getting signed in 2015 by Olamide. Their sound has remained outstanding even with their newly released album "E Be Like Say Dem Swear For Me" and being the first openly queer music project by a Nigerian in Nigeria, Temmie Ovwasa is stirring all the gender crock pots of the country's music industry.
Adekunle Gold
Although Adekunle Gold might just be one of Nigeria's biggest enigmas as a result of his multifaceted talent, his time spent at YBNL from 2014 to 2018 created a peculiar experience with regards to the afropop and afro juju music genre as we know it. 'Sade' was Nigeria's most valued love song to the point where it became endemic and if your partner did not send you the record as a declaration of love, was it really love? AG Baby not only received multiple nominations during his time at YBNL, but his debut studio album, 'GOLD' also did incredible numbers and peaked at #7 on Billboard's World Album chart in August of 2016.
YBNL is still coming through with industry-marking acts regardless of who is in or out and at the moment, Asake, Fireboy and Senth are filling our mouths up with good music and the world is loving it!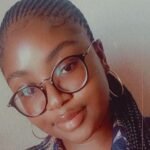 Grace's favourite thing to do is finding new music and writing about it. As a house mouse, the only fun thing you'd find grace doing is watching a new tv show or bingeing anime.