Afrobeats is the umbrella term used to describe most of the music from West Africa, majorly Nigerian and sometimes, Ghanaian sounds by people in the diaspora. Most of its "subgenres" wear an upbeat and lively feeling; making it almost inseparable from its dance culture. There's always the urge to move your body, when you hear music from this region. 
In this article, we go down memory lane to look at five (5) major dance steps that have rocked the African music scene in the last two decades.
Galala
This is one of the earliest dances in Afrobeats culture. It was popularized by the music icon Daddy Showkey in the 90s. It became a popular street dance at the time most Nigerian songs had a reggae-type beat. Galala involved moving back and forth, while maintaining a bent position with leg movements. It was indeed a major influence in the Afrobeats dance culture and paved the way for the infusion of other dance steps in Afrobeats.
Alanta
Alanta, a song by the defunct Artquake music duo, was that jam that rocked every social gathering and became a major hit because of its unique dance. It had a comical dance pattern with the funniest facial expression. Once you heard "E be like fire, dey burn my body", it was time to put your home training in your pocket, dance like you were experiencing intense heat and have the time of your life. It became a popular dance in Nigeria and gave popularity to the song.
Etighi
A urban-native dance amongst the people of Akwa-Ibom, Etighi gained popularity in the Afrobeats scene with the release of Kukere by Iyanya. Whenever the song was played, you had to move your waist and leg in a choreographed manner. Etighi was that dance you learned in the hopes of showing off at a social function, only to discover an oversabi added extra steps overnight.
Shoki
Shoki was popular amongst African American and Puerto Rican youths before it was infused into the Afrobeats culture by the Ex-YBNL superstar; Lil Kesh, with his hit single, "Shoki". This was another comical dance, peculiar to the Nigerian dance scene. To be a pro at this dance, you had to act like you wanted to squat, then get back up immediately, while moving forward and backwards with interesting hand movement. It was indeed an exciting time in Afrobeats history and this dance spanned for a long time.
Zanku (Legwork)
It was popularized by the Nigerian artiste Zlatan through his hit single "Zanku" which meant "Zlatan Abeg No Kill Us". Legwork as the name implies, had lots of interesting leg movements. While this dance rocked the Afrobeats scene and everyone gained so much fun, the front and back of every sneaker wasn't a sight to behold. Zanku has so far had the longest reign in the Afrobeats dance culture so much that till date, most new trending dancesteps still have some "legwork" in it.
In conclusion, it is important to note that these dance steps, some of which were products of culture or particular songs, influenced the Nigerian music culture to a large extent. With the advent of social media, there has been an increase in the reach of these contemporary African dance steps and people all over the world now imbibe them.
Which other moves do you think should have made the list?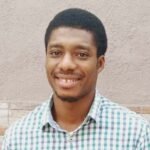 Chukwuebuka Mgbemena is a writer focused on the Nigerian & African entertainment industry. He loves fashion, art and is a staunch chess player.