Despite how disapproving his father initially was about his music, a decade is past us and we are grateful for Davido's persistence and struggles as a Nigerian-American artist. Embracing the blend of two similar yet diverse cultures, Davido came to us as a freshly brewed and eager representation of what artistry, loyalty and self awareness means in the music industry. "Atlanta-born Nigerian artist" is not typically what crosses the mind of the average Nigerian when they hear the name Davido. 
Introducing himself as "Omo Baba Olowo"  was an attempt at tapping into his roots as a Nigerian Yoruba man while staying aware of his privilege as David Adeleke, the son of Adedeji Adeleke – billionaire and business magnate. 
A 2012 without hearing Dami Duro on the radio non stop is one we are glad we did not experience and from then on, we began to taste Davido as an artist, businessman and lover boy within a decade. In the space of 10 years, Davido's discography which comprises 3 studio albums, 1 E.P and multiple singles and features, has become significant time markers and core memories for the Nigerian people.
Between 2012 when his debut album was released and 2014 when 'Aye' the single was released, there was a significant shift – and some might say upgrade – in his sound. The artist did not entirely dissociate himself from hip hop and self produced records, but he began to create music with in depth relation to his Yoruba roots. While acknowledging the cultural shift that was Omo Baba Olowo the album, Aye was Davido's statement of presence in the Nigerian industry which cemented his place as one of the most influential and significant persons in the "Afrobeats" genre alongside other artists such as P-square, Yemi Alade, Tiwa Savage, Wizkid, MI and many more others. 
Davido's sophomore album A Good Time was a representation of his growth especially in the African music scene. With songs like If, Fall, Assurance and 1 milli, the album is a compilation of some of Davido's most impressive and high charting songs from 2016 to 2019 put together.
Davido's vocal dexterity and music style reached a new height. His deep, raspy voice which later on earned him the title 'frog voice' by trolls on multiple social media platforms raised him to become one of the highest charting mainstream African musicians in Nigeria therefore debunking the claims of him not being a good enough vocalist.
The artist's stage performances grew over time and began to open his audience's eyes to who Davido was becoming. His O2 arena performance of Aye was the final straw that broke the bias on Davido's career.  Both critics and fans developed an enchanting amount of respect for the recording and performing artist that Davido was and still is today.
For his 3rd studio album, A Better Time, Davido tapped into his position as an internationally recognized artist to create the album which featured multiple international artists including, Nicki Minaj, Nas, lil baby, Chris brown, and Sauti Sol. The album produced hit songs such as Fem, Jowo, Something Fishy, Lala, So Crazy and The Best.
Davido's significance is not only noted on his personal songs as almost every song which he has been featured on has turned out to be a hit. Songs like  "Electricity" (Pheelz), "High" (Adekunle Gold), "Baddest Boy" (Skiibi), "Dada" (Young John) amongst others, have provided us with a timeline of Davido's growth in recent years. His awards and honors have granted him the approval of Nigerian and international artists as one of the best out of Africa.
From creating hip-hop influenced music to becoming one of the most influential exporters of African music in the world, Davido's growth is proof that persistence and hard work will get you anywhere you deserve to be regardless of your account balance.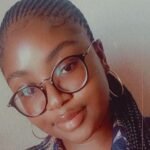 Grace's favourite thing to do is finding new music and writing about it. As a house mouse, the only fun thing you'd find grace doing is watching a new tv show or bingeing anime.