Davido is one of the most influential artists in Nigeria, and by extension, globally. He has remained active in the Nigerian music industry for over a decade, and experienced enormous growth in his musical career.
Asides focusing on becoming the best version of himself, Davido derives joy in helping emerging artists gain visibility and showcase their talent to the world, by featuring them on his song, or as a featured artist on theirs.
We listed some of the artists Davido brought to limelight with just a feature, and we hope you enjoy it.
Dremo
Dremo is a renowned artist who started his musical career in 2013. Prior to signing into Davido's record label – DMW, he released several songs including 'OBT', 'Normal Levelz', amongst others, and was willing to put in effort to grow as an artist.
In 2016, he was signed to DMW and released '1 2 Bang' which featured Davido. This song gained wide acceptance from listeners and gave him more recognition as an artist. He has since continued to exploit that visibility and created a name for himself in the Nigerian music industry.
Ckay
For the OG listeners, they would have known CKay the producer, long before CKay the artist. He was one those that switched from the back end of music production to public view. Ckay released several songs and even an EP, before linking up with Davido for a feature on 'La La' in 2020.
This eventually became the springboard he needed to take his musical career to the next level. He has since won multiple music awards and gotten global recognition as a result.
Peruzzi
Before he was signed to DMW, he featured Davido on 'For Your Pocket', a song that gave him some level of recognition, but marked the beginning of a great musical run for him.
In 2018, now a member of Davido Music Worldwide (DMW), Peruzzi featured on 'Twisted' alongside Davido, and this cemented Peruzzi's forte as an excellent musician and increased his popularity, especially in the Nigerian music industry. He went on to create multiple hits and win several music awards.
Runtown
Runtown is one of the Nigerian artists with an excellent discography. At the start of his musical career, he had songs like 'Domot', 'Successful', 'Forever', amongst others, which got substantial amounts of airplays and recognition.
He set out for a jackpot when he featured Davido on Gallardo, which led to its virality and became one of the biggest songs of 2014. This song ushered Runtown into his "hits era" and has since become a big name in the Nigeria music industry and globally.
Yonda
Yonda started off his musical career with the same zeal engraved in the heart of every artist willing to succeed. He released a couple of songs like 'Bad Girl Riri' with Mayorkun and 'Las Vegas', before he was officially signed to Davido's record label. In 2018, he featured on 'Aje', alongside Davido, Peruzzi & FreshVDM.
This song was the game changer for him, as it brought so much attention to him at the time of release, and even more in the following year, when he featured on Davido's Animashaun.
Morravey
From constantly making random freestyles and uploading on social media, Morravey grew her presence online to help advance her career in music. Her consistency and hard work eventually paid off when Davido signed her to his label.
Morravey gained global recognition after featuring on 'In the garden', off Davido's latest album, Timeless. She has since grown a larger fanbase, and seen an upward trajectory in her musical career.
Logos Olori
Logos started making music as an artist in 2020 and released several songs including Irregular, Happy, Lale, amongst others. His shot at global recognition came with a feature on Davido's Picasso, and with his unique vocals, he stamped his newly gained recognition in the minds of listeners.
Davido continues to be a source of inspiration to artists through mentorship, collaborations and his outstanding musical achievements. His influence would forever be recognized in the growth of artists in Nigeria and globally.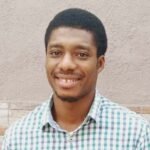 Chukwuebuka Mgbemena is a writer focused on the Nigerian & African entertainment industry. He loves fashion, art and is a staunch chess player.