From 2010 till the later part of the decade, we had gospel songs that were so good, they went from being regular worship songs to becoming songs that fit into any ceremony, religious or otherwise. These songs came with the right amount of energy, rhythm, and evoked ecstasy in the heart and mind of listeners.
As your personal fave, we listed some of the timeless gospel songs released from 2010 – 2019, and we hope you love them.
'I Know Who I Am' by Sinach
If you randomly asked three people for a gospel song they could sing word for word, there was a high possibility this song would be among them. "We are a chosen generation…" was always accompanied with so much excitement and a chorused response to the song. I Know Who I Am was enjoyed by all, not solely because it was a gospel song, but because to most listeners, it was a declaratory statement of an identity with God's people on earth.
'Onise Iyanu' by Nathaniel Bassey ft. Micah Stampley
Released in 2016 by Nathaniel Bassey, 'Onise Iyanu' joins our list of timeless gospel songs. Asides the voice of the artist, you clearly hear back up vocals from other singers, which creates the feeling of a joint worship between you and them. It is indeed an evergreen song.
'Excess Love' by Mercy Chinwo
This song was responsible for Mercy Chinwo's popularity in the gospel music scene. Evidently her most popular song and a favorite to many, Excess Love is one of the timeless gospel songs from the 2010s. With her sonorous voice, Mercy creates a sweet rendition for anyone to tap into, whenever they need to be in the mood of worship. It is indeed a timeless gospel song, and one you might need to add to your gospel playlist.
'Way Maker' by Sinach
This song joins our list because of the level of impact it had at the time of release, and even now. Way Maker is the song to start your worship, as it begins with a calm rendition which morphs into an upbeat tune. With the perfect input of musical instruments and soothing lyrics, it allows you to enjoy a proper time of meditation.
'Mma Mma' by Frank Edwards
Released in 2018 off his 'Unlimited – Verse 2' album, this song connects with listeners on a spiritual level. With a beautiful mix of soothing vocals and light percussion, this song puts you in a devotional mood. It has a good replay value which evokes the exact same feeling you get from your first listen. It is an evergreen gospel song and one you will always enjoy.
'Nara' by Tim Godfrey ft. Travis Greene
'Nara' was definitely THAT gospel song. With the theme of thanksgiving, this song makes our list as your go-to song whenever you feel elated and need a gospel song to connect with. It is indeed a timeless work of art and one that would last forever.
'Ekwueme' by Prospa Ochimana ft. Osinachi Nwachukwu
Ekwueme gained organic virality at the time of release, and was enjoyed by ardent as well as casual listeners of gospel music. This song activates prayer mode in a listener. Sung in Igbo language, Ekwueme remains a beautiful devotional song, and one that sometimes reminds listeners of the featured artist – Osinachi Nwachukwu, who passed away in 2022.
On a final note, most gospel songs – by default – are timeless. They sound fresh whenever they are sung, regardless of their release date.
However, this is just a list of our favorite gospel songs from the 2010s. Let us know some of your favorite gospel songs from this period in the comments!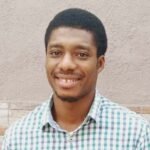 Chukwuebuka Mgbemena is a writer focused on the Nigerian & African entertainment industry. He loves fashion, art and is a staunch chess player.