Following the pattern of exploring new artists on the block, NATIVE Sound System is back with another track  titled "Cruel Love" featuring Somadina and Tar1q. The song starts off with Somadina's smooth vocals talking about giving cruel love in such a tender way you wouldn't mind the cruelty. 
The simplistic introduction of the instruments and vocals is clear evidence of an upgrade from the NATIVE Sound System album released in 2022. NATIVE perfecting their genre of dance and club vibes not only gives us Somadina in a different light, but also shocks us with Tariq's possible ingenuity in his craft. Both artists on this song bring together two different music styles to give us a new taste of their combined artistry.
Cruel Love might just be that song for every hangout or whatever chill function you have in mind. With elements that might be inspired by Kaytranda, the production in its simplicity, carefully compliments the lyrics as well.
The song explores the forbidden yearn to love someone that you probably shouldn't be with and considering the state of the romantic lives of people in this generation, you could say it is the tune for the year. The artists only manage to butter up this sad reality with the vibe of the song to give the illusion of a smooth sailing night. 
Listening to the lyrics carefully with a wild imagination, you might begin to picture Tariq's love interest just based on his description. Tariq's intentional play with words shows that he has more to offer and this song with NATIVE might just be the gateway to exploring alternative sounds asides mainstream Afropop.  As one of two releases from NATIVE Sound System in one day, Cruel Love is giving us a lot of positive vibes for any upcoming project they might have planned.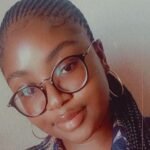 Grace's favourite thing to do is finding new music and writing about it. As a house mouse, the only fun thing you'd find grace doing is watching a new tv show or bingeing anime.