With Canada's biggest artists being Drake and The Weeknd, it's hard to live up to that level of greatness. Canada is the country with the most African immigrants and of course, where people are, culture and art follow. However, so that you don't miss out, we have created this list of 5 African musicians in Canada that you must know.
From her first Afro-pop album 'BT4W (Bigger Than Four Walls)' released in 2020, Tomé's articulate form of expressing love and intense emotions lightheartedly is indubitably the reason the artist is getting recognition from 2021 JUNO awards. The Nigerian-Canadian musician stays in touch with her African roots and Yoruba dialect in recent project, 'Löv' irrespective of the clash of diverse cultures in Canada. The 10 track sophomore album further expresses the artiste's perception of love and relationships and also the need to live a good life.
Getting his song 'Hidden Fences' put on the HBO series 'Insecure', gave TOBi the leg up he needed to receive the recognition he deserved. RCA records saw the talent and tapped into it in 2019 to release his debut album 'Still'  in May of 2019. His style is centered on modern hip hop and rap and if it wasn't for his name "Tobi" at first listen, his ethnicity would be questioned. Born in Nigeria and raised in Canada, TOBi stays in touch with his Yoruba identity across all projects including his recent love song 'That's Alright' released July 2022.
This Toronto based Ethiopian-Canadian musician focuses on exploring Hiphop in alternative forms. Her 8 track sophomore album, 'Godspeed Elevated' draws attention to a need for self preservation and healing and also accentuates her journey through artistic hurdles. Her distinctive vocal tone is hard to ignore and being the first female Anglophone artist to perform at the nationally televised ADISQ (Quebec Association for the Recording, Concert, and Video Industries) ceremony, Naya's career is gaining quick ascendancy.
Combining auditory and visual storytelling to create his art, Asuquomo's music is deeply embedded in personal narratives as well as culture. With a total of 3 released musical projects, Asuquomo has attracted the attention of Exclaim! and Pitchfork, as well as other notable critics. He has opened for Grammy Nominated Wizkid and Grammy award winner Burna boy and has also performed at festivals in Canada. This Nigerian-Canadian rapper is completely in touch with his African roots and is always producing intriguing and mind boggling works of art.
Following the release of his song 'Old Soldier' which he featured Buju (BNXN) in 2020, Bolu's career has shown nothing but immense potential and his vocal credibility can't be put to question. From his debut single 'Koba'  released in 2018, to his EP titled 'Stranger' released in June 2022, Bolu remains consistent in serving us versatility and rhythm mixed with a touch of his Yoruba dialect. Still being the new kid on the block, this Nigerian Canadian artist stays booked and busy all through the summer festivals of 2022.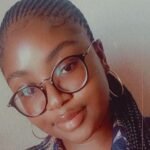 Grace's favourite thing to do is finding new music and writing about it. As a house mouse, the only fun thing you'd find grace doing is watching a new tv show or bingeing anime.