Soaring on his R&B genre, with a frequent mix of Afropop and alternative music, Wani is the quintessential artist. He has released several songs, and an album that still has people talking about how much of a musical genius he is.
Wani has worked closely with several artists through song features, music productions and other aspects of music creation. Some of these artists include Prettyboy D-O, Odunsi (The Engine), Bnxn, Minz, Melvitto, Show Dem Camp and more.
He has an incredible discography, but there are some of his songs we can't seem to get off our minds. These songs are popularly tagged as his 'Essentials'. In our usual way, we have listed some of Wani's songs, exuding his range.
China Designer
This song, regardless of the controversy around it at the time of release, has retained its spot as a favorite for many. China Designer was one of Wani's introductory statements in the Nigerian music industry. It is a beautiful song that amassed millions of streams across DSPs and put Wani on a high pedestal musically. If you really want to catch Wani showing off, you should listen to this song.
'Faji' ft. Show Dem Camp
Wani came through on this song with Tec of Show Dem Camp. Like any of his songs, he had a good time showcasing his ability to match his style of music to any tune. Off his sophomore EP – Lagos City Vice 2, Faji is the jam you need to start your weekend. With soothing vocals sliding across subtle rap lines, Faji keeps you in sync with the thought of enjoyment and proper flex. It should definitely get a space on your weekend playlist.
'Times Two (x2)' ft. Bnxn
You know those guys that say 'I want to focus and leave women alone', but suddenly get excited when a woman walks past? This is the tune for them. Wani teams up with Bnxn to encourage the masculine brethren to chase money instead of women, because if there's no money, there's no woman. Times Two is delivered in a beautiful sequence and a sweet beat that makes you want to leave the song on repeat. I highly recommend you beg a brother in the lord, to listen to this gospel and save his soul from Nigerian women.
'Fast Life' ft. Minz
With an upbeat tune that goes well with an oiled waist, Fast Life is a bop! Wani in his typical lover boy persona, brings Minz on this song to create a classic. Whenever you need to make your babe's head swell, cram the lyrics to this song.
'Wedding Rings' ft. Wani, Odunsi The Engine, Odeal & Boj
If you knew Wani for the first time through this song, there was a high chance you would desperately want to listen to every song he has ever made. Owned by Native Sound System, this song in my opinion was one of the best Alternative songs of 2022. Every featured artist on the song had a smooth delivery but literally left the chorus for Wani, to do what he knows how to do best. As usual, he ATE and left no crumbs.
Other amazing songs by Wani include 'No Doubt' ft. Odunsi The Engine, Melvitto's 'Run my way' ft. Wani, 'No Love' ft. Prettyboy D-O, 'Silver Spoon Interlude' and more.
Wani is a talented creative that has done well for himself, and continues to actively reach for the next achievement. He knows what he wants, and would stop at nothing to get it.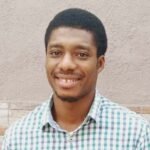 Chukwuebuka Mgbemena is a writer focused on the Nigerian & African entertainment industry. He loves fashion, art and is a staunch chess player.