For creative people around the world, music is essential because it keeps them in the right mental space. Creatives are often exposed to self doubt, harsh criticism and a myriad of other things that stifle their growth or dampen their morale, and it is at times like this that the power of music is most felt.
In this article, we recommend five songs that would inspire every creative person to either start off their journey towards achieving their goals, or serve as the encouragement they need to not stop honing their skill.
Dull – Asake
Listening to the lyrics of this song immediately gives you the zeal to work hard as a creative person. Because now you have to consider the nutrition of your mother. "…wetin mama go chop?" instills in you a sense of responsibility, not in a negative way to make you overwhelmed, but to inspire.
Good Life – T.I. Blaze
This song emphasizes the need to constantly put in work as a creative person. A line from it says "Me, I don know say nothing good comes easily". This is an inspirational song that encourages hard work and reminds you that to achieve your goal, you need to put your talent to use and make room for continuous improvement.
No Regrets – Show Dem Camp ft. Moelogo
Creatives are constantly looked down on in this part of the world, especially at the start of their careers. Show Dem Camp takes listeners down memory lane by narrating some of the hurdles they had to overcome, in comparison to their current reality as leading music acts. This song serves as inspiration for creatives to put their best foot forward and hope for better days.
Soja – Black Sherif
This song is relatable in many ways to a creative person. Black Sherif highlights different emotions experienced by creatives, such as anxiety and self doubt. He captures this in the lyric, "my own self dey kill me. My own anxiety, my inferiority". He uses the metaphor "Soja" which means soldier, to describe those who go through this road of pain, and encourages them to forge ahead. Creatives are likened to soldiers who are encouraged to strive towards attaining their goals, regardless of the battles they have to fight, especially in developing countries like Nigeria.
How Bad Could It Be – Burna Boy
This song paints the perfect picture of daily life experiences faced by a creative person. It paints a picture of certain periods in the life of a creative person when it seems as though nothing goes as planned. The record is an inspirational one to keep you going and a reminder that everything will be alright, eventually.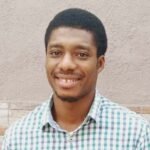 Chukwuebuka Mgbemena is a writer focused on the Nigerian & African entertainment industry. He loves fashion, art and is a staunch chess player.