Kelvin Peter Amba popularly known as Kel-P, is a multi-talented artiste who started off as a music producer and worked with artists like Burna Boy, Wizkid, Phyno, Niniola, Rema and Angelique Kidjo. In recent times, Kel-P has proven to be more than just a producer by showcasing his talent as a recording artist.
On February 24th 2023, he released his first music project as an artist — Bully Season, Vol 1. Here, he creates a sweet blend of Afrobeats, Rnb and Reggae as he models a playboy and lover boy simultaneously. As the title implies, Kel-P portrays the true character of a bully by his ability to fuse his expertise in music production and artistry, to give him an edge over other artists.
"Tropicana Baby", the first track off the EP is a mix of lamba and indigenous language, sufficient to make any woman blush uncontrollably. Kel-P's sample of Davido's hit single "Woman" – midway into this song – adds to its beauty and makes it an enjoyable one.
Kel-P makes a slight shift from being the perfect lover boy to a fit and proper playboy in "Sundress". In this song, he seduces his lady with sweet words while focusing on his mission to have a good time with her.
"One More Night" starts with a sample of the 2002 classic — "Dilemma" with Nelly & Kelly Rowland. This song has Kel-P transitioning to a full-on reggae artist. With a sweet beat and soothing feeling, this song carries on his intention to spend one more night with his lover as only then can he get her off his mind.
"True Love", released as one of the lead  singles off the project, has a mid-tempo range and easy flow. This song meets Kel-P in his lover boy persona, where he promises "heaven and earth" to the woman he loves. He exemplifies clearly, the unbeaten strategy of Nigerian men just before they serve you a heart-wrenching breakfast.
The love story comes to an end with "Feel Lucky". Kel-P, now a full-time praise singer, showers praises on his lover who he is ready to worship and give the world.
In my opinion, this body of work is an amazing one and Kel-P is indeed a certified bully.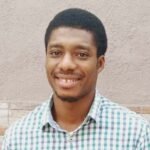 Chukwuebuka Mgbemena is a writer focused on the Nigerian & African entertainment industry. He loves fashion, art and is a staunch chess player.