It's one thing to have hit songs and international recognition, but it's another thing to have a loyal community/fanbase that's almost ready to go to war for a cause you believe in.
The days when people would listen to music without caring about the artists' day-to-day life are obviously long gone. The argument of separating the art from the artist does not hold much weight especially in recent years where digital footprints are very valid.
While an artist would think all that's required from them is their work, the development of the internet and social media has eliminated that thought. The world is now a global village but realistically speaking, it's just a hall with everyone in it. This hall can be used either to make or break an artist's reputation, depending on how it's used.
Community building is without a doubt, a necessity for any growing artist in any location. How you are perceived by your audience will determine how big your bag is going to be. Artists have made and marred their reputation through personal decisions and loud mouths, but the consistency of their community has kept them afloat.
We've seen this consistency with fanbases/communities like the BTSArmy (BTS), Beyhive (Beyonce), Barbs (Nicki Minaj), RihannaNavy (Rihanna), 30BG (Davido), Starboy FC (Wizkid), XOcrew (The Weeknd), Swifties (Taylor Swift) etc. These communities were built from the artists work but in the long run were maintained with the work ethic of the artists and the fact that they acknowledged their community.
To be able to harness the power of one's community is an "insane" ability to possess, but certain artists have perfected this skill to the T.
A great example of this is how the BTSArmy went from being a regular fanbase, but is now considered a political group in the United States because of their roles in political activism and just general defense of the artists that they represent, and having donated 1 million dollars to the BLM cause.
K-pop groups have seen the effect that having a community can have and as a result, they do not hold back on their communities.
Even in long periods of time where there would be no music release, these fan bases have always remained loyal and consistent which proves that it is not just the music that holds the fanbase, it is the artist as well. We've seen this manifest in artists like Rihanna, Nonso Amadi, Jayversace, Summer Walker, Joji and many more.
These artists transitioned from being vine personalities/ youtubers to becoming award winning singers, songwriters and producers. They created a community without their music and have maintained the same community with their music.
While it is important to keep delusional fans at arms length because of the dangerous possibilities, it is still important to create a sense of kinship and relatability with them because the stronger the bond, the harder they stand with you, even when you make bad decisions.
Thumbnail: Billboard.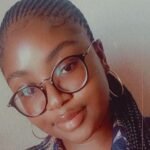 Grace's favourite thing to do is finding new music and writing about it. As a house mouse, the only fun thing you'd find grace doing is watching a new tv show or bingeing anime.