Adedamola Adefolahan, popularly known as Fireboy DML, is a super talented Nigerian artiste with arguably one of the best debut albums in African music history. He has consistently shown expertise in his craft, which has in turn paved way for collaborations from local and international artistes, while earning him several awards and recognitions like The Headies for Album of the Year, City People's Award and in recent times, a feature on the soundtrack of the blockbuster movie, Black Panther.
Aside from his career in music, Fireboy is a part time hottie for girls who intentionally call him Damola on social media to get his attention. Well, that's gist for another day. In this article, we highlight some of Fireboy's songs that have stood the test of time, had cultural impact and topped charts at various times.
Jealous
This song was released at the peak of Fireboy's durag days. Jealous, as the song implies, is typically the tune for couples in their first week of dating, when their partner is the "sugar in their sugar cane." The song is a melodious mix of sweet vocals, upbeat tunes and Fireboy in his prime. It is indeed an evergreen song and one to constantly keep on your playlist.
Scatter
Off Fireboy's debut album "Laughter, Tears & Goosebumps", Scatter is THAT song. At the time of its release, every DJ had the song as their wildcard, specially reserved for the latter part of the night. Fully in line with its title, you had to dance aggressively to this one because it got you in the mood to have a good time. The record was so good, it was included in the FIFA 2021 GAME soundtrack.
'Spell' ft. Wande Coal
Everything about this song is spot on. It begins with the lyric "Mufasa, baba simba…", and is immediately followed by the kind of beat that would make one lose home training and showcase what they think to be super dance moves, only to later watch themselves and cringe. Wande Coal – a certified cheat code to any song – added extra sauce to this tune and made it the perfect song.
Peru
Fireboy spazzed on this record and made it the song of the 2021 summer. Clearly, the only set of people who didn't listen to this song at the time of its release were those in countries where good music is prohibited. Peru is a global hit song that had several remixes featuring Ed Sheeran, 21 Savage, Blxst and R3HAB. It is a top song by all standards.
Playboy
This song retired "Damola the lover boy" and allowed the Yoruba demon in him to breathe. Fireboy was clearly in his Ashawo era. The song is a big tune that raked in millions of streams, topped charts and gained popularity globally.
'Bandana' ft. Asake
At the time of its release, I could swear bandana sellers questioned the sudden peak in sales. This song went past the stage of a regular song and transitioned into a full-blown movement. More interesting was the fact that the song had the 'Omo Ope' crooner as a featured artist, which made this bop untouchable.
Fireboy clearly has jam for days but they all can't fit into this article. However, there are special mentions like Champion ft. D Smoke, King, What If I Say, Tattoo, New York City Girl and more.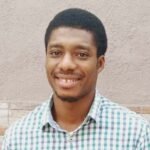 Chukwuebuka Mgbemena is a writer focused on the Nigerian & African entertainment industry. He loves fashion, art and is a staunch chess player.