The Nigerian music industry is home to talented artists, songwriters, producers and others who partake in the creation of world-class music.
This seeming blessing could sometimes metamorph into a disadvantage for artists who – although are highly skilled – constantly battle the saturated state of the Nigerian music industry. They often struggle to make and keep themselves relevant or gather the requisite audience to advance their career to the next level.
While some might say it's okay not to be an A-list artiste and just stick to making music for your "cult" of fans, there's a huge possibility of artists missing out on opportunities they ordinarily deserve because they are not well known.
These sets of artists eventually fall under the "underrated" label; describing a flock of creative musicians who have the potential to do more, but need just the right amount of support to propel them into their avatar state.
We asked our guys at DigiMillennials who they think is the most underrated Nigerian artiste and we got these responses:
Ebuka
I genuinely think the most underrated Nigerian musician is Tomi Owo. That babe has one of the sweetest voices available to humans. You should listen to her for a clearer skin and long life.
Solomon
The most underrated musician in Nigeria is Asake. I am just playing abeg. I think Show Dem Camp really goes under the radar when you ask people about their favorite artist. You will have to go through at least 5 Nigerians to find someone who actively listens to SDC. It is sad because they are among those who have held the rap culture in Nigeria for the longest.
Grace
I think the most underrated artist is Tariq. He's really good and not a one-hit-wonder type of guy. He currently doesn't have the kind of recognition he deserves but sooner than later, he will.
Sawyer HMD
I feel Nonso Amadi is the most underrated artiste because Nigerians do not appreciate his genre of music enough. I think he does Afro-soul or something along those lines and not many people listen to that type of genre over here.
Tessy
I would say Azanti. He has good songs and I feel like he doesn't get enough attention. I think "Dive" is one of his best songs.
Itty
Aylø. He is such a genius, so I wonder why not many people realize this. Every record by Aylø has been a heavy jam, but not so many people in Naij adore him as they should. I wake up on many mornings, remember this, and feel a sharp pain in my chest.
What African artists would you consider underrated?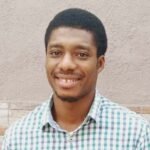 Chukwuebuka Mgbemena is a writer focused on the Nigerian & African entertainment industry. He loves fashion, art and is a staunch chess player.