Digimillennials unveils 22 young founders to look out for in 2022.
To kickstart the 2022 calendar, we have put together a list of young and promising entrepreneurs creating magic and doing spectacular things across various industries. In the third series of its "Founders Spotlight",  here are 22 young people to look out for this year.
Digimillennials, is a growing media and digital platform for millennials across the globe that seeks to create experiences for young individuals interested in different facets of entertainment from technology, fashion, digital products, sports and music.
Jay Erinle @jayerinxo and Elle Erinle @elle_erinle are the founders of Laude London @laude_london; a music management and consultancy firm aimed at servicing artists, independent and signed.
Laude London offers project activation, marketing, digital campaigns, A&R, publishing, royalties, sync requests and placement.
Elle Erinle who specializes in music licensing, royalty management, A&R, has a strong background in policy and campaign leads and manages the licensing team.
While Jay Erinle, a media, health & beauty enthusiast that has a passion for all things creative, manages the brand's online presence as a social media manager.
Laude London successes have included PR , A&R, Songwriting and sync for rising stars including; Shay La Rose, Bella Shmurda , TÖME, Dj Spective, Mizzle, also closing on sync license agreements with BBC, HBO, NETFLIX and FILMONE AFRICA for their artiste clients.
This success has included securing the sync deal for SamKlef @samklef & Wizkid's @wizkidayo hit "Tease Me", in Michaela Coel's EMMY award winning series "I May Destroy You".
Elle is an advocate for music business literacy, pushes for innovation and challenges herself and peers to affect and influence positive change within the industry.
Jay likewise encourages millennials to; strive for development, growth and to 'value the journey' whilst working on their careers.
Azeez Fusigboye also known as fusihype is a Nigerian Music, sports Ambassador and public relations strategist with 7+ years' experience in PR and media relations.
He is also an upcoming talent manager who provides public and media relations as well as promotional services to African recording artistes in Toronto and Nigeria.
Azeez promotes the creative efforts of Nigerians across the world in the entertainment industry at large.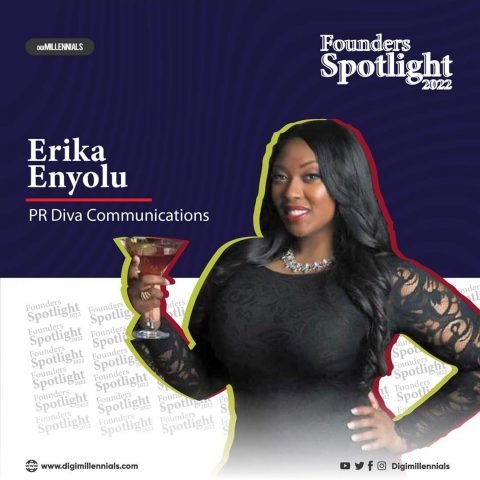 Erika "PR Diva" Enyolu theprdiva is an award-winning serial entrepreneur, most recognized as the CEO & Founder of entertainment public relations agency PR Diva Communications.
She is the Co-Founder of When Fashion Meets, an International Fashion Networking and Brand Launch Event Platform.
She is also the Managing Partner/Head of PR & Media Relations for African Fashion Week Toronto, Canada's largest mainstream marketing platform for Afro-inspired brands.
Her clients have been featured in Forbes, Vogue, & BET just to name a few. Her agency has successfully managed publicity & marketing campaigns for some of the world's biggest Afrobeats superstars & their teams including: Wizkid, Burna Boy, Stonebwoy, Tekno, Afro B & Dj Cuppy just to name a few.
She also virtually mentors and creates programs for young musicians & artists at the Afro Centre For The Arts, a Toronto non-profit organization that empowers and uplifts youth & adults.
Her overall aim is to inspire, motivate and empower others to follow their dreams, while having fun and to put their health & wellness first. Erika "PR Diva" Enyolu is a force to be reckoned with and is only going to continue soaring.
Tunde Omotoye tundetash is a seasoned passionate professional who is presently a Senior Business Operation Analyst in one of Canada's Big 5.
In his present role,he oversees the human resource aspect of the business management .
He is presently a WES and IELTS Nigeria Ambassador.
Tunde Omotoye founded the Human Squad humansquadca in June 2020, an immigration and personal branding Toronto based technology startup helping people navigate their Canada immigration journey and career path.
He regularly shares his professional experience by straddling stories between Nigeria and Canada while using it to inform and educate young professionals.
Ehizojie "Dadaboy" Okeoguale @dadaboyehiz is a Pan African media personality, MC, and TV host.
He is a culture custodian bridging the gap between Gen Z, Millennials, and Gen X.
Ehiz's passion for shared knowledge inspired him to kick off his corporate social responsibility "Career Day With Ehiz".
An initiative that targets high school students teaching them about the impact of the media in today's society and offering mentorship sessions to those that want to follow a career in it.
In 2020, Ehiz founded "The Dadaboy Show" @thedadaboyshow an educative and informative podcast that spans across Africa narrating the success story of creatives on the continent.
The 45mins conversation reflects the everyday life of personalities, sharing tips on how to excel in today's media industry.
As part of his entrepreneurial skills, Ehiz co-owns a clothing line called Dadaboydrik, an urban contemporary fashion company along with CEO Thebobusofdrik.
Bolanle Banwo Osadolo @bolanle_banwo is a Brand Identity designer/design advocate from Lagos, Nigeria.
She helps brands tell compelling stories through creative designs.
Much of her work is centered around helping small and medium businesses create strong identities via good communication designs.
She was featured on BBC Pidgin in March 2018 at the inaugural edition of The Female Designer Movement.
She currently teaches design at the Geneza School of Design @genezatraining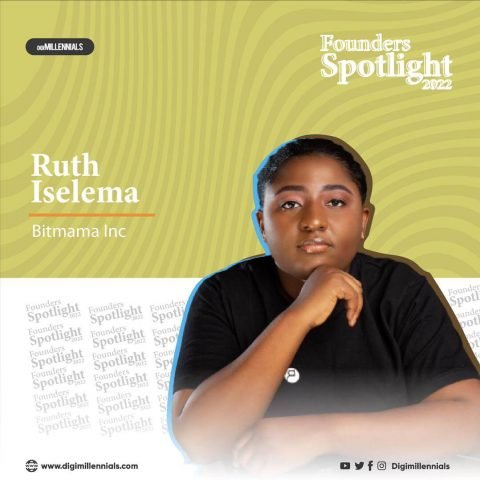 Ruth Iselema @real_bitmama is the founder & CEO of Bitmama Inc., a Blockchain company with two flagship products, Changera @changeraapp and Bitmama @bitmamaexchange.
Bitmama is a highly-secure crypto-fiat exchange that allows traders to buy and sell Bitcoin, Ethereum and other digital assets in Africa.
Ruth graduated as a Pharmacist from Central University Accra, Ghana and forayed into entrepreneurship back in 2013 when the African blockchain and fintech landscape were quite nascent.
Crypto traders relied on social media like WhatsApp and Telegram to exchange coins despite associated risks and the process of conducting cross-border remittances proved very rigid for individuals and businesses.
In 2016, she was inspired to build solutions that address both challenges in parallel. This led to the birth of Bitmama Inc. In 2018, Bitmama emerged one of the startups selected for the inaugural Greenhouse Lab female accelerator by Venture Garden Group.
Since then, the company has joined other accelerators and programs like LSETF, Seedstars and Startup Germany.
Bitmama's solutions cater to thousands of users across the globe.
Ruth leads the company's globally-distributed team who are passionate and excited about the possibilities of their products, Bitmama and Changera.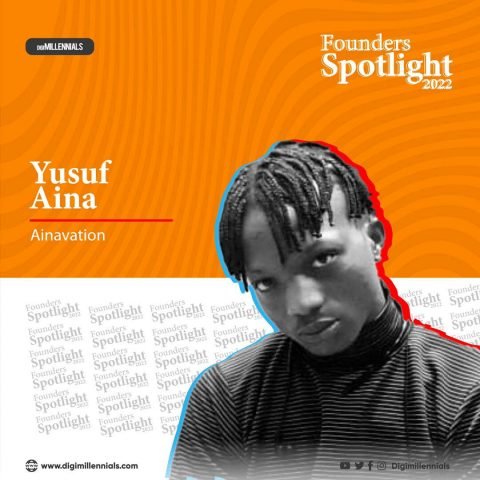 Yusuf Aina @yusuffaina is a fast rising contemporary artist, in Lagos, Nigeria where he currently resides.
His artistic education in fine and applied arts was attained at the Federal College of Education, Akota, Lagos.
Yusuf's artistic practice is multidisciplinary; he is a painter, sculptor, digital/virtual arts. He calls his style of art "Ainaism".
Yusuf employs surreal figurative paintings in the style of pop art with motion lines to capture the struggles associated with the character "Eni-Yan", who is always present in his works.
Eni-Yan is a character Yusuff uses "to strip off the identity of a person, by using one face to represent all humans, as a symbol of unity and togetherness.
Eni-Yan is used to represent humans and our struggle". The face of Eni-Yan is inspired from sculptural wooden and metallic masks that have been present in different African cultures for centuries to millennium.
Babs Ogundeyi @babsogundeyi is the Chief Executive Officer and Co-Founder of Kuda Bank, Nigeria's first full-service digital-only bank with a mission to make banking more accessible and affordable.
Babs Ogundeyi has a strong academic background. He graduated from Brunel University in London with a bachelor's degree in Business Studies and Accounting.
Before Kuda, Babs cofounded Kudimoney, Nigeria's first online lending and savings platform, which was rebranded to Kuda in 2019 after receiving a licence from the Central Bank of Nigeria.
In the UK, Kuda raised $1.6 million in pre-seed fundraising in 2019. Kuda founded the COVID-19 fund in 2020 to help vulnerable populations in Lagos, a metropolis with a population of over 20 million people.
Ogundeyi's net worth has yet to be determined, however, it is expected to be in the range of $100 million to $500 million.
Beauty Oziegbe @beautyderosa77 is the founder of Naija Jollof @naijajolloftoronto in Toronto also known as Mississauga's Naija Jollof which was established in 2018.
It quickly established itself as a culinary mainstay not just for the food but for the owner's interest in feeding those in need of a hot meal in that Location.
She started off as a real estate agent ,a profession she maintains but had to get into the food business in Toronto.
Frank Nwafor @frankhasaplan is a Serial Entrepreneur, Music Consultant, Marketer & A&R.
He is the founder of Jam Distro @jamdistro.africa and Sound Genie @soundgenieng.
In 2018, he established Pimp god Nigeria. Pimp god Nigeria is Nigeria's first ever decal brand for gadgets, appliances and platforms.
He then ventured into music distribution, curation , marketing and A&R late 2018 after establishing Sound Genie Nigeria and he has since been gaining recognition in the music industry & noted to be behind the Marketing Strategy leading to the Break of Popular Hit Song "MJ" by Bad Boy Timz @badboytimz.
Since 2019, he has been able to accumulate over 70 million streams for artistes signed to his distribution roster with 80% streams inflow coming from Rising Artistes.
He Strongly has a passion for developing and breaking new Acts across the continent.
Tokini Peterside @tokinipeterside is a Nigerian entrepreneur and business woman.
She created ART X Lagos @artxlagos, the first international art fair in West Africa.
She graduated with a First Class honours degree in Law from the London School of Economics and Political Science.
After graduation from university, Peterside embarked on a career in marketing, and subsequently became Head of Marketing at Moët Hennessy, part of the LVMH group, in Nigeria.
In 2016, Peterside founded ART X Lagos, the first international art fair in West Africa. Since its debut, ART X Lagos has attracted over 31,000 local and international visitors to see the works of 300 artists drawn from 25 countries across Africa and the Diaspora.
In July 2018, Peterside led the visiting French President Emmanuel Macron through a special exhibition by ART X Lagos, of contemporary Nigerian art, as part of the 'Celebration of African Culture' hosted at the New Afrika Shrine in Lagos.
In 2019 Peterside was named on Fast Company's 100 Most Creative People in Business list.
In 2020, Peterside was included in Apollo magazine's 40 Under 40 list.
Temidayo Isaiah Oniosun @temidayoisaiah is a Nigerian space scientist and entrepreneur.
He is the founder of Space in Africa @spaceinafrica1 and the former Regional Coordinator for Space Generation Advisory Council for Africa.
In 2017, he led a team to solve the problem of urban waste in Akure, Nigeria.
In 2018, he received the 35 under 35 space industry recognition award by the International Institute of Space Commerce (IISC).
In June 2020, he was selected as part of the inaugural Karman Fellowship Programme.
The Fellows are considered to be change-makers and global leaders who are shaping the future of space.
Niyi Okeowo @niyiokeowostudio is a multidisciplinary creative whose practice spans art direction, graphic design, 3D art, animation , photographer and branding.
He is the founder of Niyi Okeowo Studio @niyiokeowostudio and Thrill Digital @thrill.digital.
Niyi Okeowo obtained his Degree in Mass Communications from Covenant University, Nigeria.
Through his collective work in visual design and photographic storytelling, he continues to demonstrate his passion for problem-solving.
Niyi is one Nigerian multidisciplinary designer who loves research, loves music and enjoys talking to himself in first, second and third person pronouns.
He challenges today's designers to learn and teach two major things: the business side of the industry, and the history and principles of design.
Jumoke Dada is the founder and chief executive officer of Taeillo @taeillo, a Multimillionaire Furniture Manufacturing brand that produces urban furniture using African-inspired pieces.
Taeillo Brand which she founded was selected as one of the start-ups to represent Africa at the Google Pitch-Drive Asia event where they toured 5 Asian Cities pitching to investors and sharing the Asian Community the great work done by young entrepreneurs in Africa.
Jumoke has been featured on Elle Decoration South Africa as one of Africa's creative doing something interesting on the continent at the moment.
Taeillo is the first e-commerce furniture business in Nigeria and is expanding across other African countries.
She didn't just use African art and lifestyle in her pieces. She also uses technology to make it easy for people to shop for furniture from the comfort of their homes.
She was featured on the Nasdaq Tower at the New York Times Square for completing the Milestone Makers Programme by the Nasdaq Entrepreneur Center.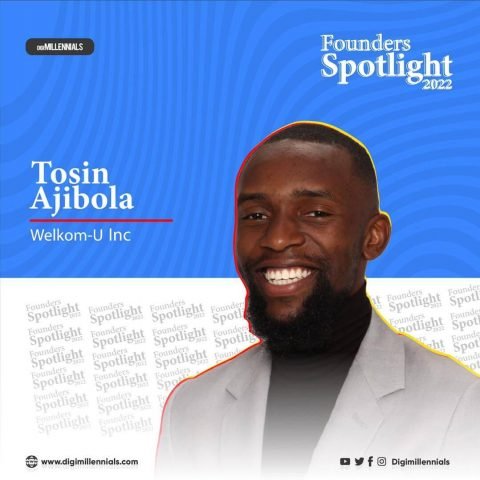 Tosin Ajibola @ajibz_tosin is the CEO and co-founder of Welkom-U @welkom_u, an online service that helps newcomers, immigrants, and international students settle comfortably into life in NewBrunswick, Canada.
Welkom-U started in May 2020 and went live in August 2021.
Ajibola said he plans to have the company expand into the rest of Atlantic Canada in the first quarter of 2022.
Ajibola is the winner of the 2022 RBC Student of the Year Leadership Award.
He and fellow team members won the PlanetHatch Startup Up VISA Award at the APEX student pitch competition in 2020.
Ajibola was appointed to Venn's eight-member board at the company's Nov. 24 AGM, and is also one of Atlantic Business Magazine's Atlantic Canada's 30 Under 30 Innovators.
Tunde Onakoya @tunde.onakoya1 is the founder of Chess in Slums Africa @chessinslums, an initiative that aims to empower young ones in impoverished communities by using the game of chess.
The non-profit organization aimed at using the noble game of chess to help one million children in slum communities realize their full potential by integrating principles of the game with management of daily challenges in life, enhancing abstract thinking, creativity and innovation.
Chess in Slums Africa is using the game of chess as a framework to give mentorship and education to children living in impoverished communities.
We believe every child has the capacity for greatness irrespective of their background.
His vision for Chess in Slums Africa is to have an academy in every slum community across the continent, to raise a new generation of intellectuals with the right skills needed to transform Africa.
His goal is also to extend the chess game to as many slums as he can reach, provide innovative solutions using chess.
Adebowale Adesokan and Chek Anumenechi
Founded by Adebowale Adesokan @ade_adesokan and Chek Anumenechi @just.chek, Dripset @dripsetathletics is a Nigerian sportswear and athleisure brand crafted for athletes and the everyday person.
Fueled by a strong passion for sports and fitness, Dripset designs and produces performance gear that enables and aids athletic performance at the highest level.
In catering to the needs of athletes and people alike, Dripset is able to equip its wide target audience with innovative and trendy sportswear, fitness apparel and custom made jerseys and accessories.
Furthermore, Dripset is constantly working with athletes to unlock their full potential and expose them to a world of opportunities where they can achieve greatness.
Dripset's recent highlights includes a successful exhibition at Streetsouk as well as collaborations with several athletes and influencers.
Dripset is tirelessly working to create relationships with top athletes and design innovative performance gear across all sports.
Seun Adebajo and Ifeoluwapo Agbolahan
Seun Adebajo @seunadebajo and Ifeoluwapo Agbolahan @Ifeoluwapo Agbolahan, have been around solving problems for a while.
Founders of @dsplus.ng turned their problem-solving skills into a full-service business development outfit.
Between the two of them, they've worked everywhere from Cool Fm and Soundcity to the Vice President's Office and even run their own magazine! Real OGs will have heard about "The Scene".
Dsplus offers end to end business development services including Product and Service Design, Brand Development and Marketing + Sales.
It is also a parent company for projects they have a particular interest in.
You may know one of their first major projects Red Gourmet Lagos @redgourmetlagos, a collaboration with one of Nigeria's most well-known chefs, Chef Stone @chefstoneofficial.
They have other projects they're working on, they will be launching their own co-working space this year "Arkspace" as well as a logistics company named YSTRDAY.
Hopefully, a couple more branches of Red Gourmet Kitchen and help a few new business owners meet their targets this year. "The goal is to make money and have fun with it".
Lekan Olawoye @lekan_olawoye is the founder of BLACK PROFESSIONALS IN TECHNOLOGY NETWORK @wearebptn (BPTN).
The organization is the largest of its kind in Canada and the third largest in the US.
His annual BPTN summit is the largest virtual black summit globally.
Lekan Olawoye is a passionate city-builder. In his current role as the lead executive, Talent Development.
Lekan supports a team of leaders that are equipping workers and job seekers with the skills needed to thrive in the future of work.
At the same time, he is driving critical conversations in the sector on the importance of fostering an inclusive economy.
He has a proven track record of transformational leadership that builds for scale, motivates employees, and drives sustainable growth.
Lekan is a trusted strategic advisor and board member to a variety of governmental and local organizations
He currently serves on the TELUS Community Board and co-chairs the board of the Toronto Community Benefits Network.
He was previously the inaugural chair of Ontario's Premier's Council on Youth Opportunities in 2014, and a member of Ontario's Income Security Reform Working Group in 2017.
Adeloye Olanrewaju and Kemi Olawoye
Adeloye Olanrewaju and Kemi Olawoye created Babymigo in 2017. Babymigo is a fast growing parenting community for Africa.
They are building the most trusted support network for every mom and moms-to-be irrespective of their social status or geographic location.
A solution recognized as one of Time Magazine's 50 Genius Companies of 2018, Babymigo utilizes its digital platform to offer expectant, pregnant, and nursing mothers the opportunity to connect with other mothers like themselves, with medical experts, to access local health and welfare services.
They also have access to a diverse array of experts in different medical fields, from pediatrics to gynecology, to nutrition, to lactation consultants.
Their vision is to help empower 50 million parents to raise a healthy family by 2020 thereby reducing avoidable maternal and infant mortality by 45%.
Maame Poku and Folake Owodunni
Maame Poku and Folake Owodunni are founders of Emergency Response Africa; Emergency Response Africa is a healthcare technology company that is changing how medical emergencies are managed in Africa, beginning in Nigeria.
By combining training, technology, and transportation to create a scalable emergency medical services system.
Folake Owodunni is the co-founder and CEO of Emergency Response Africa (ERA), ERA is building the largest network of First Responders, emergency vehicles, and hospitals, and connecting people in urgent need to help using technology.
Maame Poku is a passionate entrepreneur from Ghana who believes in the power of technology to improve health. Her own personal encounters with the impact of poor and non-existent emergency care led her to co-found Emergency Response Africa.
ERA is building the largest network of First Responders, emergency response vehicles, and verified Emergency-Ready hospitals across Nigeria who are connected to emergency victims using a technology application.
Millennials across Africa and in the diaspora have the same picture of what the world should look like. We are documenting it in the coolest ways 🤘