Featuring Ifan Michael, Nora Awolowo and Harry Itie
Nollywood is a big deal. At the moment, Nigeria's film industry is postulated to be worth about 6.4 billion US dollars; a commendable feat when all the deciding factors are considered. Many argue that it is the third largest in the world, after Hollywood of the USA and India's Bollywood.
Still, there have been so many opinions about Nigeria's film industry aired on both local and international platforms. Over the years, many people have had quite a number of things to say concerning our storytelling, approach to production, scriptwriting and so forth.
But as you already know, it's only the wearer of the shoe that knows where it actually pinches. This is why we have chosen to ask three reputable Nigerian filmmakers what they think about the industry and how far it has come. We chose these three specifically because of the peculiarity of their works and the niches they operate in.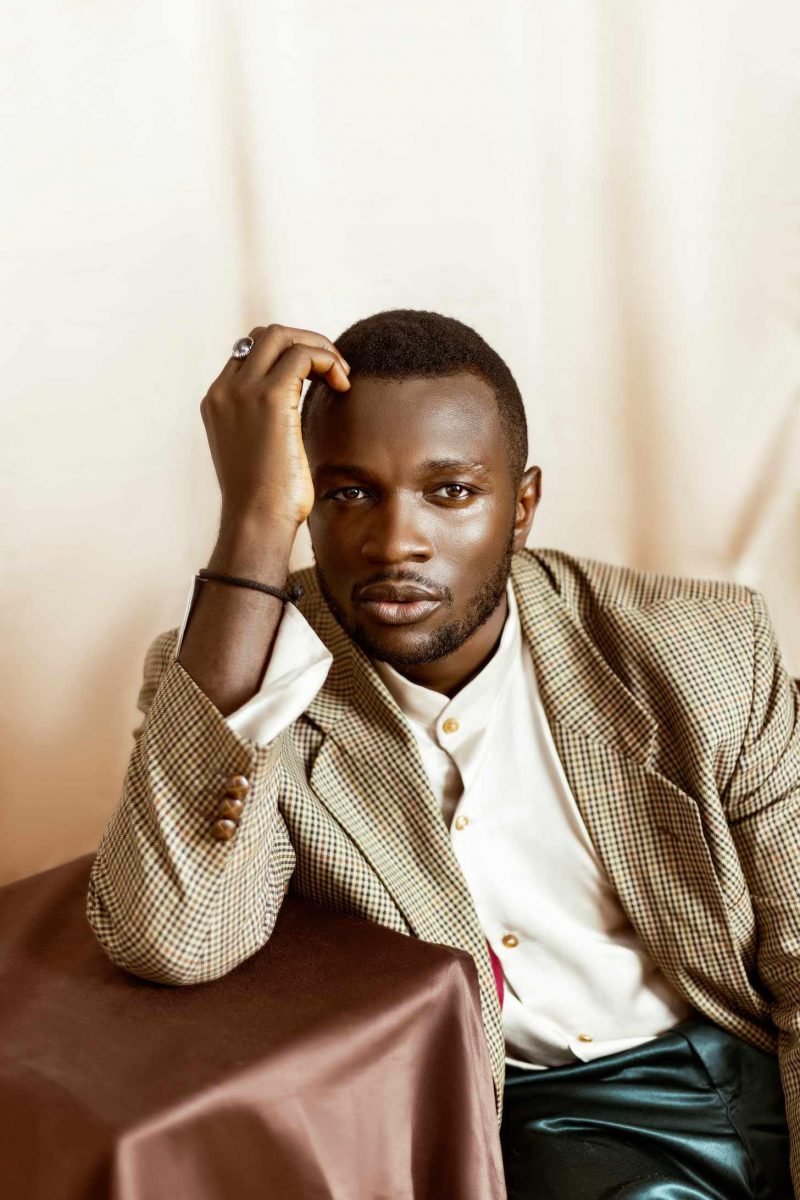 Ifan Michael is a bag of international recognition. Having been on Forbes's '30 Under 30' list, featured on GQ South Africa's cover alongside Omotola Jalade-Ekeinde and Toke Makinwa amongst many other feathers to his cap, Ifan wears an iconic persona and is well versed in the nitty-gritty of making a smash hit movie.
Nora Awolowo has been nominated for the film prize by The Future Awards multiple times and is a photographer, cinematographer and filmmaker in Lagos. She has an award from SME as one of the 25 Africans under 25 doing amazing things. 
SOGI advocacy is at a very crucial stage in Nigeria — a country where being queer is a crime — and Harry Itie is one of the defiant pushing for the freedom of sexual expression in Nigeria through his filmmaking. His latest film is titled "Defiance".
We asked these incredible creators their thoughts on Nigeria's film scene so far and they said:
Ifan, Lagos
I would say the industry is headed in the right direction. We have seen significant growth, but there is still a lot of work to do. We need more investors to come in. Film is an expensive business. Also, we need more people interested in the business side of things, more structure, film executives, proper documentation, more film festivals that celebrate the best of African films.
Nora, Lagos
We have made progress. Where we were in 2015 is not where we are. There's progress and based on the quality and number of films that's being churned out, we can see the increase in budget for films. We can also look at the platforms coming into Nigeria to invest in Nollywood. It's been a lot of progress since 2016/2015.
Harry, Minnesota
I think that the Nigerian film industry is growing. There's still room for improvement, but it's growing. It's way better than it was before. We're making a name for ourselves globally. It has been good so far. The storytelling is getting more diverse. People are telling different types of stories as opposed to one dimension of stories. So I'm pretty impressed with how far it has come.
---
You'll agree that if these three uber movie producers/directors believe Nollywood is on the right path, then she truly is making a lot of progress. On where they see Nollywood in coming years, they had these to say:
---
Harry
The future is very bright. We are having our filmmakers going on to win international awards. We are having filmmakers who are very daring in how they approach their storytelling and that's very interesting. I think the future of Nigeria's film scene is very bright. We're going to see filmmakers expand into many more genres than the regular romance and drama. We'll see a lot of diversity behind and in front of the camera. There's also going to be a shift in how consumers engage with the films. Either by going to the cinemas or even just properly changing the mindset of what the average Nigerian wants to see on TV or in the movies.
Nora
Nollywood's future is quite exciting. In the next two to three years, we'll all see the difference. Already, we can see how films currently are and how  their budgets have skyrocketed. Black Book and a few others were shot with a budget of over 500 million naira. I don't think we have ever had such a budget before now, but seeing an independent film producer actually putting that amount of money into a film is quite exciting. There's a future in Nollywood. We can see how foreign production companies are swooping into the country and we could also have more of them. So yeah, Nollywood's future is really bright!
Ifan
I don't think this is a question anyone can answer, especially because of the present climate around the world. But I am hoping film is here to stay and that we keep creating stories that reflect us, and represent us as a people. With the shift, there's too much sadness and this is when films heal and bring people together and as Nigerians, we need to bridge that gap with the type of stories we tell.
At the end of the day, even above what the millions of people who live in this world think about what's happening in Nigerian films, it makes the best sense that the opinions of these three hold more water to you as they know the system, exist in it and thrive in it as well.
So when next somebody seeks to know what exactly is up with Nollywood, send them this article and let them know it's courtesy DigiMillennials.
Itty can be caught studying African pop culture, writing about it or hosting a relationship podcast. When he's not doing any of these, then he's definitely at a bar, getting mocktail.