For every artist, the idea of music is fixated on emotions and the ability to express these emotions through songs. Although rooted in genuine love for their music, every artist earnestly yearns for their talent to create the kind of life they desire. Sometimes, this doesn't play out the way they imagine and at times like this, they quit.
Artists quit music for different reasons like low revenue, the desire to switch careers, do away with the tedious life of the industry, amongst others.
We asked the movers and shakers of words at DigiMillennials the artist they wish still made music, enjoy!
Ebuka
I randomly remember "Kolomental" and wish Faze was still active in the Nigerian music industry. He had a way of creating songs that appealed to listeners. Some of my favorite songs by him are Tattoo Girl and True Story. I need that guy back for real.
Grace
For me, it is Naeto-C. That man dropped hits after hits and filled his songs with bars that put him on the GOATed pedestal. I miss hearing his self-acclaimed statement — "The only MC with an MSc.". I sometimes wish he could drop an album, EP or just a couple of songs that might be in his catalog, and I would be grateful.
Itty
Mine has to be Temi Dollface. I don't even know where she is or if she's okay right now. I pray she is though. Miss her!
Solomon
An artist I wish still makes music is Fela. One of the biggest artists to grace the 1900s, my Idolo and the pioneer of afrobeat. I wish he still makes music because his music has a way of speaking to me, especially when he discusses love, women, politics and real life situations.
Ediri
I would say Mo'Cheddah. She was a bad-b, even before it was a thing. She is a really good singer with impressive skill in playing on words. To this day, I still listen to one of my favorite songs of her's, "Destinambari" ft. Phyno.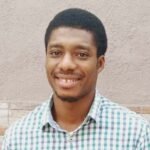 Chukwuebuka Mgbemena is a writer focused on the Nigerian & African entertainment industry. He loves fashion, art and is a staunch chess player.