As an artist, you are naturally plagued with the constant need to pay close attention to the pictorial representation of your personality to your audience, which is popularly referred to as your brand. From the kind of activities you engage in, to your posts on social media – it all counts.
Every now and then, an artiste is exposed to one form of interview or the other. Either as an invited guest while promoting their new project, or a plethora of possible situations. In all of these, there are certain statements or words not expected from an artist, regardless of the outcome of such interviews.
As your favorite guide, we have listed the DON'Ts for an artiste at any interview, and we hope you enjoy it.
Avoid swear words on censored TV
Some media platforms or shows have PG ratings as low as 13. On these kinds of shows, try not to cuss. We know that it makes you look hippy and fun, but unless it is okay with the platform, avoid swear words as much as you can.
Do not make uncertain promises in relation to your career
You are not Wizkid. Don't promise free shows or promise to visit a fan at their hometown in Ijebu Ode if you are not going to see the promises through.
Other times, artists could sometimes be found promising a new collaboration, EP or an album at a particular time of the year, without properly thinking out the whole process, from song creation till clearing. Six months, one year and sometimes two years down the line, there is no project. Again, you're not Wizkid. Don't do this.
Allow things cook
Some of your moves and projects should take the industry by surprise. Don't spill all your plans during interviews; you take away all the fun! Allow your plans to cook and play out for everyone to see. Also, label secrets are secrets. Shhh!
Avoid innuendos while talking about other artists
At interviews, artists are expected to be as diplomatic as possible. Whether or not you like another artist or have a proper relationship with them, interviews might not be the best time to make derogatory remarks towards them, either directly or indirectly. This is essential, as doing the opposite might create unwarranted enmity not only between you and the said artist, but cause bigger problems, and stifle healthy relationships in the music industry.
Do not insult or debase local or international music award organizers
As an artist, it gets frustrating when you put in the required effort towards a particular song or album, and it doesn't get the kind of recognition it deserves. This could lead to personal dislike for specific music awards, but that anger shouldn't morph into negative comments towards organizers of these awards.
Doing this might prove you have a low competitive spirit, and that you derive joy in creating unnecessary problems for stakeholders in the music industry. Hence, it would be in your best interest as an artist, to control your emotions and embrace healthy competition.
PS: This is until they 'do werey'. When they mess up, call them out!
Once you ensure you do not go against these rules, alongside other DON'Ts at interviews, you are more likely to create a better image of yourself in the minds of the audience, and gain more respect as an artist.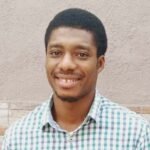 Chukwuebuka Mgbemena is a writer focused on the Nigerian & African entertainment industry. He loves fashion, art and is a staunch chess player.